Archive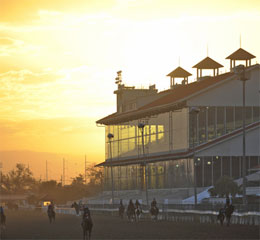 ALEXANDRIA, LA—OCTOBER 18, 2018—
Louisiana horsemen and women are strongly urged to attend the Louisiana State Racing Commission meeting scheduled for Wednesday, October 24th in Opelousas .
LQHBA agenda for the meeting is opposition of the 2019 Fair Grounds Quarter Horse meet with a request to move their normal August/September Quarter Horse dates to late March/early April 2019.
"This change of race dates at Fair Grounds would be devastating to our Quarter Horse racing and breeding industry," LQHBA Executive Director Tony Patterson said today. "We desperately need the Fair Grounds Quarter Horse meet to remain in the August/


Read More ...
---