LQHBA Office To Close August 5 thru 10
LQHBA's office will close August 5 thru 10, as staff will be onsite in Opelousas for the 2020 LQHBA Yearling Sale scheduled August 7-8 in Opelousas, Louisiana.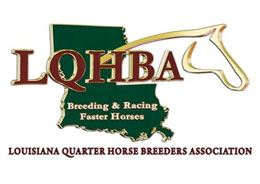 ALEXANDRIA, LA—AUGUST 3, 2020—
LQHBA announced today their office in Alexandria, Louisiana will be closed Wednesday, August 5th thru Monday, August 10.
The LQHBA office team will be onsite, August 5-8, in Opelousas to assist with the 2020 LQHBA Yearling Sale. The annual sale is scheduled to kick-off Friday, August 7th and the second session will be held Saturday, August 8 at the Louisiana Equine Sale Pavilion. The onsite phone is (337) 678-3024.
For additional information visit the association website at lqhba.com or call (318) 487-9506.