Funeral Services Set Wednesday For Dr. Barry James Petry
Funeral services are set Wednesday for Dr. Barry James Petry of Jennings, Louisiana.

© Courtesy Miguez Funeral Home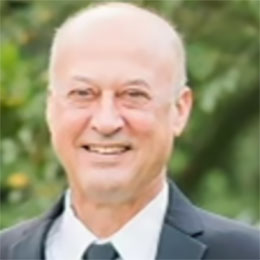 JENNINGS, LA—NOVEMBER 30, 2021—
A Funeral Mass for Dr. Barry James Petry, 61, will be held on Wednesday, December 1, at 10:00 a.m. (CDT) in the Immaculate Conception Catholic Church with Rev. Susil Fernando officiating.
Visitation will be held at Miguez Funeral Home on today (Nov. 30) from 4:00 p.m. until 9:00 p.m. with a rosary recited at 6:00 p.m. Visitation will resume on Wednesday morning at 8:00 a.m. until 9:30 a.m. Cremation will follow the service.
Dr. Barry Petry was born on May 27, 1960, in Jennings, Louisiana to Dr. Reno and Ramona Zaunbrecher Petry. He graduated from LSU School of Dentistry. He enjoyed racehorses, cattle, his grandkids and hunting with his kids.
Petry was a member of the Louisiana Quarter Horse Breeders' Association.
Survivors include his mother, Ramona Zaunbrecher Petry of Jennings; two daughters, Elise (Matthew) Guintard of Mermentau, Mallory (Kendall) Meche of Jennings; three sons, Blake (Heather) Petry of Laccassine, Heath (Hailie) Petry of Jennings, Garrett (Karlie) Petry of Welsh; two sisters, Leslie (Karl) Hector of Lafayette, Katherine (Eric) Krielow of Welsh; one brother, Dr. Mark (Angie) Petry of Jennings; sister-in-law, Cathy; twelve grandchildren, Ayden, Julia, Olivia, Mya, William, Rosie, Luke, Millie, Stella, Charlotte, Lucy, and Annie.
He was preceded in death by his father, Dr. Reno Petry, Jr.; and one brother, Karl Petry.
Services are under the direction of Miguez Funeral Home in Jennings, Louisiana. For additional information or directions CLICK HERE.