LQHBA LEGISLATIVE ALERT, IMMEDIATE ACTION NEEDED!
LQHBA member are requested to contact their representatives in support of HB 91.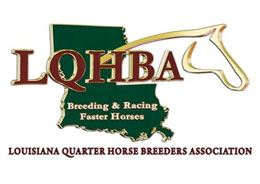 March 27, 2018
Re: Support HB 91 - House Bill 91 by Representative Thibaut will bring parity to small businesses and Horsemen who rely on Racetrack revenue to produce jobs for the local economy.
Dear Legislator (insert name), On Wednesday the 28th of March the Louisiana House of Representatives will take a floor vote on HB 91 which will allow racetracks to convert from a square footage requirement to a set number of gaming positions, and for allowing a limited number of off-floor slot tournaments.
This legislation puts gaming Racetracks in parity with the Large Riverboat task force recommendations to modernize gaming. This bill (as per Committee Chairman stated) does not expand gaming.
Sincerely,
(Your name)
Very important . . . . .
Please contact your State legislators to voice your support for this legislation, as we believe this bill will retain jobs in our local communities that the racetracks support.
You may contact the Louisiana House of Representatives directly at 225-342-6945 and ask to leave a message for your Representative. You can also call their local office numbers and leave messages as well as sending a direct email to them to vote for HB 91 by Representative Thibaut.
CLICK HERE TO FIND YOUR LEGISLATORS.
Thank you,
LQHBA
318-487-9506