LQHBA Office Closed On Monday
LQHBA offices will be closed today (August 5) and will return to regular hours on Tuesday (August 6).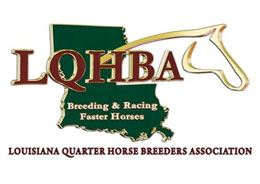 ALEXANDRIA, LA—AUGUST 5, 2019—
The LQHBA office in Alexandria, Louisiana will be closed today (Aug 5).
LQHBA concluded their 2019 LQHBA Yearling Sale on Saturday in Kinder (CLICK HERE for related story).
The staff is transitioning the last week's sale off in Kinder back to their home office in Alexandria.
For information visit the association's website at lqhba.com or call the office on Tuesday morning at (318) 487-9506.