Today's Headlines
February 21, 2019
---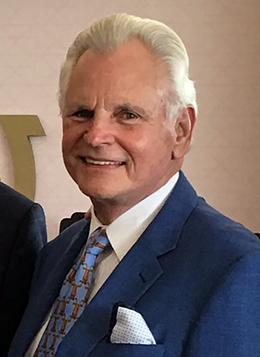 © Courtesy Speedhorse Magazine

ALEXANDRIA, LA— FEBRUARY 20, 2019—
Outstanding Louisiana Quarter Horse breeder and owner, J. E. Jumonville, Jr. and exceptional racehorse and stallion
Mr Jess Perry
will be inducted into this year's Louisiana Quarter Horse Breeders Association (LQHBA) Hall of Fame.
This is the fourth year that LQHBA has named its recipients, who will be honored in conjunction with the annual LQHBA Membership Meeting & Awards Banquet. The event will take place on Saturday, April 13 at the Evangeline Downs Event Center in Opelousas, Louisiana.
J. E. Jumonville, Jr.
John Enoul Jumonville, Jr., known as J.E., is one of the most influen


Read More ...
---
---


LQHBA Insider -

GRANT FARMS HONORED AS 2018 AQHA CHAMPION BREEDER
A very exciting announcement was made on January 17 in Oklahoma City as the American Quarter Horse Association (AQHA) named Jon and Donna McPherson's Grant Farms LLC as 2018 AQHA Champion Breeder.
Their farm in Pineville, Louisiana, has produced excellent Quarter Horses for decades, but their results in 2018 were incredibly impressive. Grant Farms bred Pilot Points Moon, Badhabit Jess and Moonflash Numbers, finalists to the $3 million All American Futurity (G1) at Ruidoso Downs and Jon and Donna McPherson bred MpShinning, the winner of the richest racing in Louisiana, the LQHBA Louisia
Stallions Spotlight
Search Stallions

Need a 2018 LQHBA Fall Mixed Sale Catalog?