Today's Headlines
September 20, 2018
---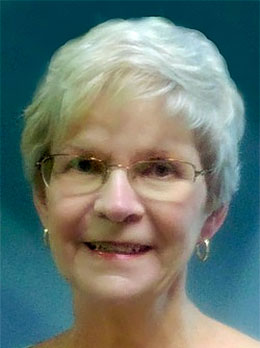 © Courtesy David Funeral Home

LAFAYETTE, LA—SEPTEMBER 18, 2018—
Funeral services for Susan Harris Domingue, wife of longtime Louisiana Quarter Horse breeder and LQHBA member Dale Domingue, will be held Thursday (Sep. 20).
Pastor James W. Baker will officiate the 10 am (CDT) service at the Faith Community United Methodist Church in Broussard.
Visitation will be held today (Wednesday) from 10:00 am until 8:00 pm at David Funeral Home 316 Youngsville Hwy in Lafayette. No visitation will be held Thursday and friends are asked to meet at Faith Community United Methodist Church for funeral services. Burial will follow in Mt. Calvary Cemetery in Eunice, Louisiana.
Susan, 68, died on Saturday (Sep


Read More ...
---
---


LQHBA Insider -

SANCHEZ BROTHERS UNITE WITH POWERFUL QUARTET
The afternoon of August 17 at Fair Grounds in New Orleans was not much of a treat in the weather department for the eleven $434,538 LQHBA Sale Futurity (RG1) trials. But a sloppy track was no deterrent for the Sanchez brothers who won five of the eleven heats, qualifying four for the rich final on September 8.
Let's get to know more about trainer Jose Sanchez, III, known as "Joe" and his younger brother, Eddie, who capably handles the riding duties for the barn.
Family Ties in Laredo, Texas
Joe is the older of the two brothers. He will turn 24 on September 24; E
Stallions Spotlight
Search Stallions

Need a 2018 LQHBA Yearling Sales Catalog?