Today's Headlines
April 3, 2020
---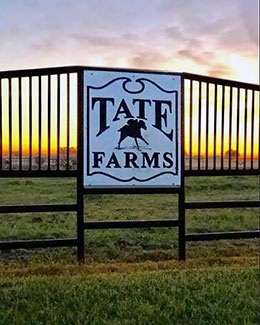 © Courtesy Tate Farms

VILLE PLATTE, LA—APRIL 4, 2020—
Effective immediately
Tate Farms
will go to a Monday-Wednesday-Friday stallion collection schedule instead of the normal schedule because shipment issues due to the current COVID-19 pandemic.
"With flights being so limited and the distance from our farm to the airport we are unable to get shipments off on Saturday and Sunday," Stephen Tate Farm Manager said today. "Therefore we are adjusting our schedule to Monday, Wednesday and Friday for the remainder of this season."
Tate Farms, a longtime Louisiana-based Quarter Horse racing establishment, currently stands


Read More ...
---
---


LQHBA Insider -

FINDING HOPE THROUGH OUR CHALLENGE
Louisiana horsemen have experienced the highs and lows of racing and the wrath of Mother Nature through hurricanes, floods and other disasters. But few people would argue that the Coronavirus pandemic is the most overwhelming test we have ever faced.
To help guide us through this unprecedented challenge, we called on Chaplain Jimmy Sistrunk, whose Winner's Circle Church has guided Louisiana horsemen and women for the past 17 years. The affable Sistrunk loves both people and horses and served as a volunteer for the church, located at Harrah's Louisiana Downs for four years, before becom
Stallions Spotlight
Search Stallions

Need a 2019 LQHBA Fall Mixed Sale Catalog?