Louisiana Racing Commission Postpones Meeting Due to Harvey
The LHRC has postponed Monday's Commission Meeting.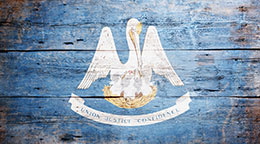 NEW ORLEANS, LA—AUGUST, 25, 2017—
Due to the potential hazardous weather from Hurricane Harvey and the uncertainty of its path, the August 28, 2017 the Louisiana State Racing Commission Meeting has been postponed.
The Commission will notify everyone as soon as a new Meeting date has been set.