LQHBA Board of Directors Meeting Set March 4
LQHBA will hold a regular Board of Directors meeting on Thursday, March 4th at Evangeline Downs.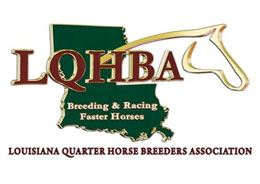 ALEXANDRIA, LA—FEBRUARY 16, 2021—
A regular meeting of the LQHBA Board of Directors will be conducted Thursday, March 4th at the Equine Sales Company located at 372 Harry Guilbeau Road in Opelousas, LA.
Set for 10:00 (CST), LQHBA members and the public are invited but not required to attend. The meeting will be limited to a MAXIUM of 20 member guests. MASKS ARE REQUIRED.
Please email bsalard@lqhba.com or frontdesk@lqhba.com if you would like to attend.
COVID prevention guidelines MUST BE FOLLOWED.
For additional information visit the association website at lqhba.com or call (318) 487-9506.