Services Set Wednesday for Dr. Reno Petry, Jr
Dr. Reno Petry, Jr., was a lifetime member of the Louisiana Quarter Horse Breeders' Association.

Courtesy Miguez Funeral Home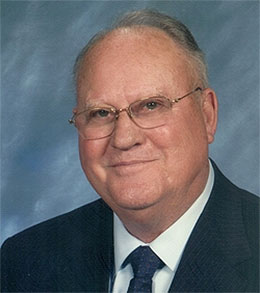 JENNINGS, LA—DECEMBER 29, 2015—
A Mass of Christian Burial for Dr. Reno Petry, Jr., a lifetime member of the LQHBA and father of LQHBA Board member Dr. Mark Petry, will be held at 10:00 a.m., Wednesday, December 30, 2015 in the Immaculate Conception Catholic Church with Rev. Susil Fernando officiating. Burial will be in the Calvary Cemetery under the direction of Miguez Funeral Home of Jennings.
Dr. Petry, 82, died Sunday at his home in Jennings.
He was a native of Gueydan and was a resident of Jennings since 1957. He was a graduate of Texas A&M University School of Veterinary Medicine.
Dr. Petry practiced as a veterinarian for over 48 years. He was a member of Immaculate Conception Catholic Church, Knights of Columbus and both the American Quarter Horse Association and Louisiana Quarter Horse Breeders Association.
Survivors include his wife, Ramona Zaunbrecher Petry of Jennings; two daughters, Leslie Hector and husband Karl of Lafayette, Katharine Krielow and husband Eric of Welsh; two sons, Dr. Barry Petry of Jennings, Dr. Mark Petry and wife Angie of Jennings; daughter-in-law, Cathy; one sister, Sister Louella Petry of Columbus, Ohio; 20 grandchildren and 10 great-grandchildren.
Dr. Petry is preceded in death by his parents, Reno and Sylvania Vincent Petry; and one son, Karl Petry.
Funeral home visitation will be from 2:00 p.m. until 8:00 p.m. today (Tuesday) and 8:00 a.m. Wednesday until time of services.
A rosary led by Deacon Bennett McNeal will be recited at 6:00 p.m. Tuesday in the funeral home chapel.
Pallbearers will be his grandchildren, Jerod, Kade, Blake, Heath, Garrett, Gabe Petry, and Nicholas and Lance Hector. Honorary pallbearers will be Jeb, Ross, Kade Krielow.
In lieu of flowers the family requests donations be made to Our Lady Immaculate School, 600 Roberts Ave., Jennings, LA 70546.