Funeral Services Set Monday for Longtime LQHBA Member Shelby Judice
Funeral services will be held Monday for Shelby Judice.

© Courtesy Pellerin Funeral Home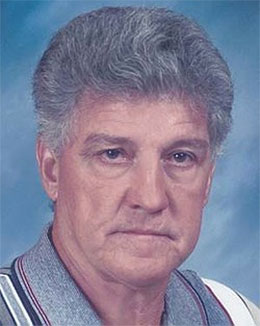 COTEAU, LA—MARCH 26, 2016—
Funeral services are set Monday for longtime LQHBA member Shelby Judice, 75, who died Wednesday in Coteau, Louisiana.
Father Brian Harrington will officiate A Mass of Christian Burial at 11 a.m. Monday at Our Lady of Prompt Succor Catholic Church in Coteau. Entombment will follow in the church mausoleum.
A gathering of family and friends will be Sunday from 4:00 PM until 9:00 PM at Pellerin Funeral Home in New Iberia. A rosary will be prayed on Sunday at 7:00 PM. Visitation will continue on Monday from 8:00 AM until 10:15 AM.
A resident of Coteau, Shelby was born on October 25, 1940 to Elby Judice, Sr., and Olite Bourque. He wore many hats and was always willing to lend a helping hand to anyone in need.
Shelby worked in the oilfield industry for several years, then was a Farrier, and then retired as a racehorse trainer after 38 years, having visited the Winner's Circle many times. He was also an LSU and Saints fan, and he enjoyed spending time with his family, especially his grandchildren.
Shelby is survived by his wife of 55 years, Janet Lopez Judice of Coteau.; son, Ron Judice and fiance Janet Guidry of Coteau; daughters, Angel Judice and companion Brandon Myers of Coteau, Pam Melancon and husband Larry of Coteau, Charlene Judice and fiance Randy Girouard of New Iberia, Amy Alleman and husband Steve of Coteau; brother, Kenneth Judice, Sr. and wife Sally of New Braunfels, Texas; sister, Dolores Bonin and husband Curtis of New Iberia; grandchildren, Hanna Boudreaux and husband Chase, Keeley Judice and fiancé Nathan Lacost, Taylor Cyr, Riggs Douet, Brooke Douet, Beau Alleman and girlfriend Kaitlyn Foster, Kaitlyn Judice, Cassie and Jude Lopez, Brandy, Lexis, and Braden Girouard.
In addition to his parents, he was peceded in death by a son, Shelby Judice, Jr.; grandson, Duke Douet; brother, Elby Judice, Jr.; father-in-law, George Lopez, and mother-in-law, Natine Lopez.
Pallbearers will be Ron Judice, Kenneth Judice Sr., Larry Melancon, Taylor Cyr, Riggs Douet, Beau Alleman, and Steve Alleman.
Honorary pallbearers include Eddie Delahoussaye, Mario Torres, Kenneth Judice Jr., Lenny Dartez, Curtis Bonin, and all of Shelby's Friends.
Shelby's family would like to give thanks to Heart of Hospice and their staff for the care that he was given, and special thanks to Patrice LeBlanc, RN, and CNA Julie.
In lieu of flowers, memorial contributions may be made in Shelby's memory to Heart of Hospice, 201 W. Vermilion Street, Suite 100, Lafayette, LA 70501.
Pellerin Funeral Home, 502 Jefferson Terrace Blvd., New Iberia, LA 70560, 337.365.3331 is in charge of arrangements.