LQHBA Honors 2018 Champions and Hall of Fame Inductees
The Louisiana Quarter Horse Breeders' Association held their annual awards banquet on Saturday at Evangeline Downs.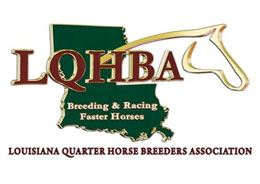 OPELOUSAS, LA—APRIL 13, 2019—
LQHBA held their annual Awards Banquet tonight (Saturday) in the events center at Evangeline Downs in Opelousas. The 2018 LQHBA racing champions were honors as well as
J.E. Jumonville, Jr.
and
Mr Jess Perry
were inducted into the LQHBA Hall of Fame.
For a complete list of 2018 LQHBA Racing Champions CLICK HERE
The association also elected 2019/20 LQHBA Board Members. The new slate will be announced shortly.