LQHBA Announces New Officers, Board Members for 2021
LQHBA has released their 20201 officer and board members.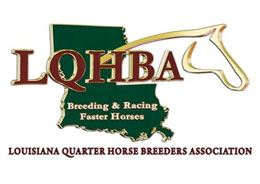 ALEXANDRIA, LA—APRIL 5, 2021—
LQHBA has announced its new board members and officers for 2021.
New board members elected for 2021 include Lyle Guillory, Central and Brandon Trahan, South Central.
They join current board members They join current board members Karen Darling Falgoust and Leigh Perry, Central; D. Michael Hayes, North; Kenny Patton, Jerome Ballard, South Central; Dutcher Jumonville, Jimmie Hatcher, Riley Blanchet, South East; Bobbi Randle, Larry Findley, DVM and Kirt Chaisson, South West.
The 2021 LQHBA Board Officers are:
Kirt Chaisson, President
Riley Blanchet, 1st Vice President
Dr. Larry Findley, 2nd Vice President
Leigh Perry, Secretary/Treasurer
Bruce Salard serves as Executive Director for the LQHBA.
For additional information visit the association's website at lqhba.com.