Louisiana Requires Piroplasmosis Testing Beginning October 4
All horses entering Louisiana racetracks must have a current Piroplasmosis test.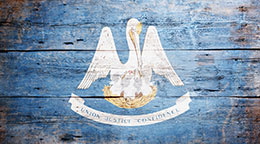 NEW ORLEANS, LA—SEPTEMBER 12, 2017—
The Louisiana State Racing Commission has renewed a rule required testing for piroplasmosis, effective October 4.
The rule states that no horse will be allowed to enter the confines of a Louisiana racetrack unless it has a test for Equine Piroplasmosis taken within 12 months of the date of entry of the racetrack and/or race. The test must be a negative test result for Theileria equi.
Piroplasmosis is a blood-borne disease that can cause serious injury or death. There is no vaccine available against it. 
While ticks are a known vector for the disease, it is also commonly transmitted via the reuse of infected needles or via blood transfusions.