LQHBA LEGISLATIVE ALERT! House Bill 585
This bill will ELIMINATE Horse Racing in Louisiana!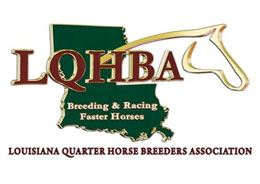 BATON ROUGE, LA—MAY 11, 2017—
House Bill 585 by Representative Jay Morris (R-D14) is assigned to be heard in the House Appropriations Committee on Monday, May 15th at 9:00 AM.
This bill will reduce by half the Slot Purse Supplement Funds. It ONLY takes funds from purses – it takes nothing from the Race Track's revenue. It takes the funds that are generated exclusively at Horse Race Industry Owned facilities.
This would absolutely devastate our entire industry. Please contact the members of the House Appropriations Committee that are listed below and ask them to our Horse Racing Industry by maintaining these dedicated Purse Funds.
Our entire industry generates over $1 BILLION DOLLARS annually in economic impact and more than $73 MILLION DOLLARS in taxes paid to Louisiana.
YOUR CALLS DEFINITELY MAKE A DIFFERENCE! Please ask the committee members to vote NO on House Bill 585.
CLICK HERE for a complete list of Louisiana House of Representative Appropriations Committee members, their addresses and phone numbers.