Attention Louisiana Horsemen:
The Louisiana HBPA released this update regarding the Coronavirus training situation in the state.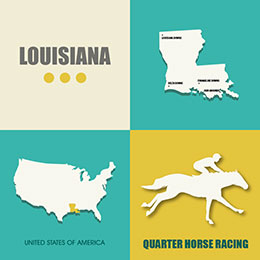 The Louisiana HBPA has been working diligently with the Louisiana State Racing Commission and the Louisiana Attorney Generalís office in connection with Evangeline Downs and Delta Downs having their racing surfaces open for training.
Please see attached letter from Louisiana Agriculture Commissioner Mike Strain pertaining to the necessity of Thoroughbred and Quarter Horses to be exercised on a race track rather than be kept isolated in stalls for extended periods of time. Further, please see attached, a synopsis as to how other racing jurisdictions are functioning for the use of their surfaces for training.
Efforts are being made through the court system to rectify this situation as quickly as possible. However, it is not expected that any race tracks will allow new horses and supporting personal entrance into any race track in Louisiana for the next 7 to 10 days. Please check back as we will be posting updates as soon as they become available.