Heritage Place Presents ''Champions of The Future'' Foal in Utero ONLINE Sale
Heritage Place Sales Company will conduct its first "Champions of The Future" Foal in Utero online sale December 13 – 15th, 2022. 

© Amanda Glidden / Plugged In Marketing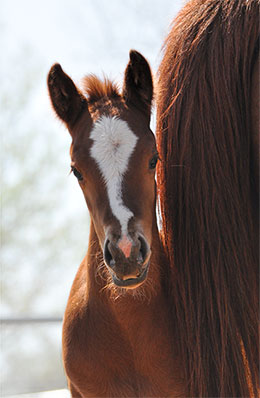 OKLAHOMA CITY, OK –JUNE 23, 2022–Heritage Place Sales Company announces the first "Champions of The Future" Foal in Utero sale to be conducted online December 13 – 15th, 2022.
The "Champions of The Future Sale" will be unique and a first for Heritage Place and the industry as it will be conducted in an online only platform for Foal in Utero consignments.
The online platform will offer competitive bidding December 13-15. The consignment listing, catalog page, photos and the details of the recipient mares will be posted online November 25th, Friday after Thanksgiving, and will remain available through the close of the auction.
The mares will remain at the farms where they are located, and the buyers will be responsible for transportation or make plans for the mare to remain at the farm for boarding and foaling. The auction console will be familiar to many of our customers as it is the same one used for internet bidding currently, it will just be in a timed format.
Although selling Foal in Utero genetics is not new for Heritage Place, the sale results have shown an increase in demand and ultimately prices of the genetic packages we have offered in our Fall and Winter sales.
Heritage Place is very excited to offer "Champions of The Future" as a stand-alone event in this digital age and believe it will prove to be another great opportunity to buy and sell premier genetics.
Consignment forms and more information will be available at www.heritageplace.com under the "Champions of The Future" sale tab or please give us a call 405-682-4551 to discuss consignments or questions regarding the sale.