LQHBA To Give Away 200 Granger Smith Concert Tickets During Yearling Sale
LQHBA is giving away 200 free tickets for the American Country Music singer Granger Smith, who scored a number one hit with "Backroad Song", Concert to be held Friday evening following day of their annual yearling sale.

© GrangerSmith.com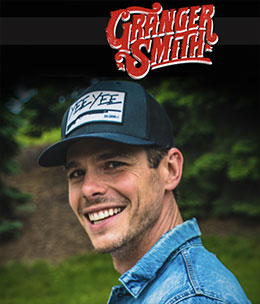 KINDER, LA–JULY 31, 2022–Country music sensation Granger Smith is making a stop in Southwest Louisiana on Friday night, August 5th for a big show. He will be live in Kinder, Louisiana at Coushatta Casino Resort following the first day of the LQHBA Yearling Sale.
The 46th annual LQHBA Yearling Sale will be held Friday and Saturday, August 5-6, at the Coushatta Casino Resort in Kinder.
Granger Smith is an American Country Music singer who scored a number one hit with "Backroad Song" and has numerous Top 10 recordings and is a CMT award winner!
LQHBA will offer over 200 free concert tickets for the live in concert performance of Granger Smith that will get underway Friday evening at 8:00 p.m. (CDT) at the Coushatta Casino Resort.
Tickets will ONLY be available in Kinder, Louisiana, on Friday at the LQHBA Cap and T-Shirt booth! To get a ticket sale patrons need to visit the LQHBA Cap and T-Shirt Booth. Tckets will be given away as long as "they" last (limit 2 tickets per person).
For addition information on the concert or Granger Smith visit his website at grangersmith.com.
For additional information on the LQHBA Yearling Sale visit the association's website at lqhba.com/sales.