2017 LQHBA Yearling Sale Update
An letter from LQHBA Executive Director Tony Patterson.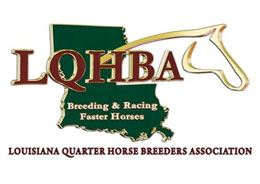 June 2, 2017
Re: 2017 Yearling Sale Update • August 3rd thru August 5th
Dear LQHBA Members,
Participation in our program has grown to an outstanding level and as a result our 2017 LQHBA Yearling Sale (YS) has approximately 630 yearlings consigned to sell at our premiere event only two months away.
With growth comes change and challenges, but with the experienced and supportive membership of the LQHBA, success is inevitable. Moving forward, we, as an association, can anticipate our yearling sale being a three day event and giving our buyers adequate time to plan their arrival accordingly.
However, with an unexpected increase in consignments to the 2017 LQHBA YS, we are forced to expand the sale to three days starting on Thursday, August 3rd at 5pm. This unanimous decision by the LQHBA Board came after evaluating the number of consignments and consulting with other experts in the industry.
To address the challenges of a three day sale event and starting earlier we are:
Sending mass emails and voicemails to buyers and members alerting everyone to the changes
Communications have already started with Coushatta to do all they can to accommodate early arrival changes for those staying at Coushatta Casino Resort
Starting immediately, escalation of advertising and promotion with emphasis on it being a three day sale starting on Thursday evening
Many of us have enjoyed and benefited from consignors hosting their individual yearling showcases along with their generous offerings of free food and drink to all, luring buyers to the backside.
Because of the unique circumstances of the 2017 LQHBA YS, the LQHBA Board would like to create a more festive atmosphere and bring the maximum number of prospective buyers possible to the inaugural Thursday night session.
The LQHBA Board unanimously decided this year to offer consignors the use of the indoor makeup area to showcase their yearlings inside the pavilion on Thursday, August 3rd before the sale. With the staple Robicheaux Ranch showcase participating in this effort, an LQHBA Board majority decision, twice visited, deemed it necessary with 140 horses consigned (agent for 60 plus different breeders) to relocate Robicheaux Ranch to the new building for logistical purposes for this year only. The 2018 LQHBA YS stall assignments will return to the normal drawing procedure.
It will be the responsibility of the Consignor/Agent to arrange for an announcer, leaders, etc. and compose a program for their individual showcase. These yearling showcases will need to be completed no later than 3:00 pm. If you would like to add your yearling showcase, please contact the LQHBA office for a registration form and details.
As always, we appreciate your support and working together with us to make the 2017 LQHBA Yearling Sale a success for all our consignors and buyers.
Sincerely,
Tony Patterson
Executive Director