Services Held Tuesday For Charles Ray McTire
Funeral services were held Tuesday for Charles Ray McTire.

Courtesy Hixson Brothers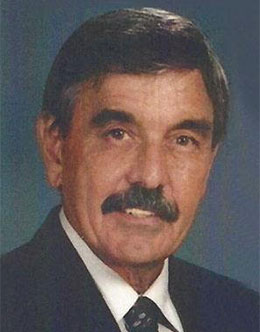 PINEVILLE, LA—DECEMBER 17, 2015—
A Mass of Christian Burial celebrating the life of Charles Ray McTire was held Tuesday, December 15, 2015, at Sacred Heart Catholic Church, Pineville, with Reverend Bruce Miller officiating.
McTire was the father of noted Louisiana breeder and veterinarian Dr. Natalie Montgomery.
Charles Ray McTire was born to Eulatare and Florence Rachal McTire, in Cloutierville on July 3, 1935, and passed from this life on December 13, 2015, in Pineville, at the age of 80 years.
Mr. McTire proudly served our country in the United States Army as a paratrooper. He was the owner of the Pineville Beauty School from 1967-2005. During his lifetime he "wore many hats": he was on the Louisiana Board of Cosmetology, the Louisiana Parole Board for 8 years, President of the Kolin District Water Board, Boy Scouts of American Cub Master, Ward 11 Youth Program Coach, Central Louisiana State Hospital Volunteer Service, President of Ruby Wise Parent/Teacher Association 1974-1975, Chairman of the Pineville Housing Authority 1970-2013, Treasurer of the National Interstate Council of State Boards of Cosmetology 1978-1980. He was a member of the American Legion, Western Fraternal Lodge 260, Kolin, and was a member of Sacred Heart Catholic Church.
He is preceded in death by his parents, Eulatare and Florence Rachal McTire and his siblings, Patsy Gerde, Dee Poole, Bert Shriver, Dorothy Schwartz, Toni Hillman, Nita Hubbard, Thelma Fletcher, John McTire and Les McTire.
He is survived by his wife, Shirley White McTire; children, Michelle Hays and husband, Gary, Selina Gray and husband, Todd, Dr. Natalie Montgomery and husband, Jim, Les McTire and Joe McTire; grandchildren, Leslie Bishop, Charles McTire, Jacob McTire, Ashtyn Cannone, Nick Cannone, Ethan Gray, Devin Gray, Hannah Hays and Addison Hays; 7 great grandchildren and a host of other family members and friends.
To extend online condolences to the McTire family, please visit www.hixsonbrothers.com.