Nominations For 2022 LQHBA Louisiana Million Due July 15
Nominations are due July 15th for the 2020 LQHBA Million Futurity(RG1).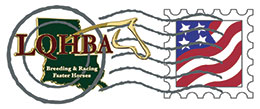 ALEXANDRIA, LA—JUNE 23, 2020—
Nomination forms for the 2022 LQHBA Louisiana Million Futurity(RG1) are now available.
Louisiana-bred foals of 2020 must nominate for the $1 million-estimated futurity by Wednesday, July 15th.
Horses must be nominated to the LQHBA Louisiana Million Futurity (RG1) and paid to date through the February 15, 2021 payment (or the late payment by May 15, 2021) to be eligible for consignment to the 2021 LQHBA Yearling Sale.
Louisiana-bred foals of 2020 may nominate for $100 by July 15th. CLICK HERE hear to download a nomination form.
For additional information call (318) 487-9506 or visit the association website at lqhba.com.