LQHBA Board of Directors Meeting Set February 6
LQHBA will hold a regular Board of Directors meeting on Wednesday (Feb 6) at Evangeline Downs.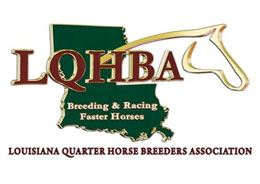 ALEXANDRIA, LA—JANUARY 23, 2019—
A regular meeting of the LQHBA Board of Directors will be conducted Wednesday February 6, in the Evangeline Downs Event Center Prefunction Room at Evangeline Downs in Opelousas.
Set for 10:00 am (CST), all LQHBA members and the public are invited to attend. A meeting agenda will be posted as soon as it is finalized.
CLICK HERE for LQHBA Board of Directors Meeting updated agenda.
For additional information visit the association website at lqhba.com or call (318) 487-9506.