Funeral Services Set Thursday for Susan Harris Domingue
Funeral services for Susan Harris Domingue will be held Thursday in Broussard, Louisiana.

© Courtesy David Funeral Home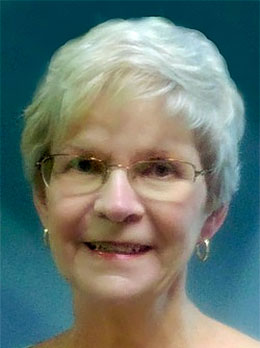 LAFAYETTE, LA—SEPTEMBER 18, 2018—
Funeral services for Susan Harris Domingue, wife of longtime Louisiana Quarter Horse breeder and LQHBA member Dale Domingue, will be held Thursday (Sep. 20).
Pastor James W. Baker will officiate the 10 am (CDT) service at the Faith Community United Methodist Church in Broussard.
Visitation will be held today (Wednesday) from 10:00 am until 8:00 pm at David Funeral Home 316 Youngsville Hwy in Lafayette. No visitation will be held Thursday and friends are asked to meet at Faith Community United Methodist Church for funeral services. Burial will follow in Mt. Calvary Cemetery in Eunice, Louisiana.
Susan, 68, died on Saturday (Sep 15), at M.D. Anderson Hospital in Houston.
A native of Eunice and a resident of Youngsville Susan was a loving wife, mother, grandmother, great grandmother and friend.
Survivors include her husband Dale Domingue; her daughter Lauri and husband Dean Comeaux; her sons Brody and wife Mary Fontenot, and Terry Domingue and companion Melanie Culler; her step sons Brandon and wife Ellen, Domingue, Heath Domingue, and Garland and wife Tasha Domingue.
She is also survived by her brothers Ronald and wife Juanette Harris, and Roger "Duffy" Harris; grandchildren Taylor and Beau Fontenot, and Derek and Shelby Comeaux; great grandchildren Harper Fontenot, and Ryker Comeaux; her step grandchildren Elodie, Zoe, Tori, Raelin, Kailey, Ian, Brittany, and Julian Domingue, and Kyle Gary.
Susan was preceded in death by her parents Robert and Laura Martz Harris.
Beau Fontenot, Derek Comeaux, Steela Latiolas, Brandon Domingue, Garland Domingue, and Ian Domingue will service as pallbearers.
David Funeral Home 316 Youngsville Hwy in Lafayette is in charge of arrangements. For additional information visit their website at davidfuneralhome.org.