Services Thursday For Longtime Louisiana Horseman Callan John Lejeune
Longtime Louisiana horseman Callan John Lejeune passed away on May 28.

© Courtesy Gossen Funeral Home, Inc.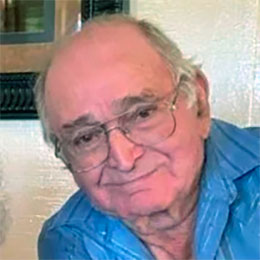 RAYNE, LA–MAY 31, 2022–Funeral services will be held on Thursday, June 2, at a 2 p.m.(CDT) for longtime Louisiana horseman for Callan John Lejeune, 83, who died Saturday, May 28, 2022, at his residence in Rayne, Louisiana.
Mass of Christian Burial at St. Joseph Catholic Church in Rayne. Interment will be in the St. Joseph Cemetery #2, Mausoleum also in Rayne.
Rev. Brent Smith, Pastor of St. Joseph Catholic Church will be the Celebrant of the Funeral Mass and will conduct the funeral services.
Callan John Lejeune was born on June 17, 1938.
Mr. Lejeune was owner/operator of BSC WaterCare for 38 years and Lejeune Cash Grocery for 18 years.
He was an owner, trainer, and breeder of racehorses for 55-plus years. In his own name he trained the earners of more than $185,000, and owned horses that earned more than $72,000.
He enjoyed raising and tending to his farm animals, especially the barbados sheep. He also enjoyed growing his vegetable garden. He enjoyed family gatherings. His family was his pride and joy. To know him was to love him.
He was a member of Rayne Volunteer Fire Department, Frog Capital Boxing Club, Louisiana Quarter Horse Breeders Association, Louisiana Thoroughbred Breeders Association.
Survivors include his spouse, Susie Maturin, daughter, Dayna Lejeune Stelly, four sons, Gary Lejeune and spouse Alicia Lejeune, Ronald Lejeune, Michael Lejeune, Daniel Lejeune and spouse Tammy Lejeune, step son, Kevin Maturin and spouse Tricia Maturin, eighteen grandchildren, twenty-four great grandchildren, five sisters, Louise Lejeune Prevost, Lita Lejeune, Bertha Lejeune Lavergne, Helen Lejeune Brasseaux, Barbara Lejeune Primeaux and spouse Charles Primeaux, two brothers, Eldridge Lejeune and spouse Ethel Lejeune, Austin Lejeune, His beloved dog and best friend Jolie.
He was preceded in death by his father, Cyphor Lejeune, mother, Annie Babineaux Lejeune, sister, Thelma Lejeune Smith, two brothers, Wallace Lejeune, Nelson Lejeune, grandson, Thomas Cannon Lejeune.
Pallbearers will be Michael John Lejeune, Hunter Stelly, Phillip Lejeune, Colt Lejeune, Michael Maturin, Devin Magnon. Honorary pallbearers will be Lance Bearb, Thomas Richard Dylan Maturin, Alex Strawitz.
A Rosary will be prayed Wednesday, June 1, 2022 at 6:30 p.m. in Gossen Funeral Home in Rayne, Louisiana.
The family requests that visitation be observed in Gossen Funeral Home in Rayne on Wednesday, June 1, from 4 p.m. to 10 p.m. and on Thursday, June 2, 2022 from 8 a.m. to 1:30 p.m.
The Lejeune family would like to give a special thanks to Hospice of Acadiana and his grandson Michael John Lejeune with Hospice which was his nurse taking care of him.
In lieu of flower memorial contribution can be made in Callan John LeJeune's name to Hospice of Acadiana, 2600 Johnston St., Suite 200, Lafayette, LA 70503, 337-232-1234.
Friends may view the obituary and guestbook online at www.gossenfuneralhome.net.
Arrangements have been entrusted to Gossen Funeral Home, Inc. of Rayne, (337) 334-3141.