LQHBA Board of Directors Meeting Set Friday
The LQHBA will conduct their quarterly board meeting via tele-conference on Friday, July 7.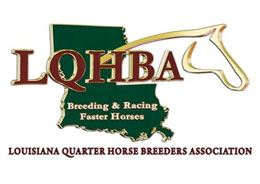 ALEXANDRIA, LA—JULY 5, 2017—
The Louisiana Quarter Horse Breeders' Association (LQHBA) will conduct their regularly scheduled board meeting on Friday (July 7).
Set for 9:00 a.m. (CDT), this quarters board meeting will be a "Teleconference Meeting". However, any member that wishes to attend are invited to come to the LQHBA office in Alexandria.
"The board room at the LQHBA office will be setup with the conference phone system," LQHBA Executive Director Tony Patterson said.
For additional information call 318.487.9506 or visit the association website at lqhba.com.