Services Set Monday For Leroy Larouse Fontenot
Funeral services will be held Monday for Leroy Larouse Fontenot.

© Courtesy LaVille Funeral Home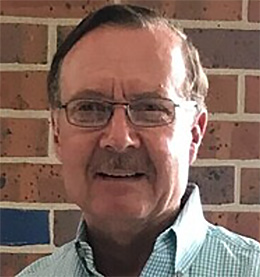 VILLE PLATTE, LA–OCTOBER 21, 2022–Funeral services for Leroy Larouse Fontenot, 69, will be held at 7PM Monday October 24, 2022, in the LaVille Funeral Home Chapel. Visitation will begin at 10AM until the time of services.
Mr. Fontenot, a resident of Ville Platte, passed away Thursday October 20, 2022 at his residence. He was a lifelong businessman, described as helpful and a friend to all.
He had a passion for Quarter Horses. Over the span of nearly five decades, Mr. Fontenot was involved in Louisiana Quarter Horse Racing. As a result of his studious research Streaking Pyc, the second-fastest qualifier to the Mardi Gras Futurity at Louisiana Downs was produced.
He will be deeply missed by his loving wife Donna Fontenot of Ville Platte; sons Eric Fontenot of Ville Platte, Jason Lau and wife Kimberly of Lafayette; daughters Angie Nunez and husband Ronald of Grand Lake, Jennifer Duhon and husband Scotty of Lafayette; brothers Wayne Fontenot and wife Beverly of Opelousas, Teryl Fontenot and wife Barbara of Ville Platte; sister Darlene Fontenot of Ville Platte; sister-in-law Carol Fontenot of Denham Springs; 9 grandchildren; 8 great grandchildren. He is preceded in death by his parents Leroy Larouse and Thelma Soileau Fontenot and brother Cecil Fontenot.
The guestbook can be signed online at www.lavillefuneralhome.net.

Services under the direction of LaVille Funeral Home, 2353 East Main St., Ville Platte, LA 70586, 337-363-1100.