Funeral Services Set Tuesday For LQHBA Board Member Jim Mitchell
LQHBA Board Member Jim Mitchell died on Friday.

© CourtesyJeane Funeral Service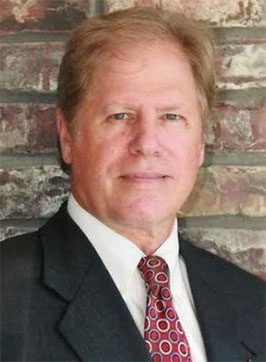 LEESVILLE, LA—JULY 26, 2015—
Funeral services for Honorable James R. "Jim" Mitchell have been set for Tuesday (July 28). Mitchell, a longtime horseman and LQHBA Board Member died Friday.
Services will be conduced at 10 a.m. at the East Leesville Baptist Church located at 266 Alexandria Highway in Leesville. Rev. Jeff Smart and Rev. Greg Mortenson will officiate. Burial will follow in the Hicks Pentecostal Church Cemetery in Hicks, LA under the direction of Jeane Funeral Service of Leesville.
Visitation will be held on Monday at 4:00 p.m. to 9:00 p.m. at the East Leesville Baptist Church and then again at the church from 8:00 a.m. until service time.
A highly regarded horseman, Jim spent more than three decades serving in leadership roles for the Louisiana Quarter Horse Breeders Association and served on the national board of directors for the American Quarter Horse Association.
Jim was born March 31, 1946, in Shreveport, to Dick and Edna Mitchell, he grew up in Baker. He was a 1964 Baker High School valedictorian, lettered in football and track and was voted "Most Likely to Succeed." He attended Louisiana State University and the LSU Law School before entering the U.S. Army during the Vietnam War. Captain Mitchell worked in the Judge Advocate General's office at Fort Polk, LA. In the early 1970s, he launched a successful private law practice in Leesville where he spent the rest of his life.
Jim's daughters Jennifer and Jaymie were born in 1971 and 1976, respectively. He gifted them with inquisitive minds, a passion for politics and his fervor for the LSU Tigers. In 1999, Jim married Michelle Price Mitchell. He adored Michelle and felt privileged to help raise her children, Mason and Amanda. Jim was especially fond of his grandchildren and reveled in attending their birthday parties, sporting events, dance recitals and beauty pageants. He also enjoyed playing basketball, telling fish stories, or swapping notes on legal cases with his sons-in-law and was looking forward to welcoming a new daughter-in-law to the family.
In 2008, Jim was elected District Judge for the Thirtieth Judicial District Court in Vernon Parish, LA; he was re-elected without opposition in 2014. Judge Mitchell presided over complex cases and zealously pursued justice. He was driven to help youths in need of protection and secure compassionate and appropriate services for those affected by drug and alcohol abuse.
He loved to read, spend time outdoors, cheer on the Leesville Wampus Cats, travel, study the Bible, seek out adventures, laugh at jokes or pass the time in conversations with an endless supply of friends.
Preceded in death by his parents and grandparents, Jim is survived by his wife Michelle of Leesville; daughter Jennifer Mitchell Canaday and her husband Nick of Austin, TX; daughter Jaymie Mitchell Wright and her husband Sam of Leesville; son Mason Basco and his fiancée Nicole Crabb of Leesville; daughter Amanda Basco Wellman and her husband Brett of Slagle, LA; grandchildren Annabelle Smith, Jill "Jillybean" Smith, James "Jimmy" Smith, Jalen Crabb, Lilly Wellman, and soon-to-be-arriving RayLynn Wellman. He is also survived by his brothers Bob Mitchell of Edmond, OK; John Mitchell of Baton Rouge, LA; and Tom Mitchell of Breaux Bridge, LA, along with many beloved nieces and nephews, cousins, aunts and uncles, and their spouses.
The family requests that in lieu of flowers, donations may be made to an account to be set up to further the work of the Thirtieth Judicial District Court Drug Court Program, or to the charity of your choice .