Louisiana Appeals Court Upholds Dermorphin Penalties Against Quarter Horse Trainers
Louisiana's Third Circuit Court of Appeal affirmed a lower court ruling upholding the 2012 fines and suspensions given four Quarter horse trainers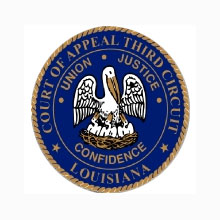 LAKE CHALRES, LA—DECEMBER 10, 2014—
The Third Circuit Court of Appeal in Louisiana affirmed a lower court ruling today of 2012 fines and suspensions that were given to four Quarter Horse trainers with positive tests for the powerful painkiller dermorphin, a Class 1 drug said to be 40 times more powerful than morphine.
John Darrel Soileau, Alonzo Loya, Alvin Smith and Michael Heath Taylor were each suspended between five to 10 years and fined up to $20,000 after two days of hearings conducted by the Louisiana State Racing Commission. The state's commission took the cases after stewards had imposed $1,000 fines and six-month suspensions – the maximum penalties allowed under Louisiana law. Four other licensees received lesser penalties – three-year suspensions and $2,500 fines – after giving cooperative testimony to the commission.
The four trainers individually sued the commission in District Court, alleging the commission abused its authority, denied them due process, did not follow chain of custody procedures, acted excessively in their punishment, and did not show validity of testing. Those four cases were combined as one in the Court of Appeal, which affirmed the District Court rulings.
Dermorphin, believed to be manufactured synthetically by compounding pharmacies, was originally derived from South American tree frogs, thus its nickname frog juice. The drug was rumored to be widely used throughout the Southwest until drug tests were developed to detect it in post-race samples. Positive tests for dermorphin in New Mexico and Oklahoma resulted in suspensions for as long as 20 years.
Loya and Taylor each received $10,000 fines and were suspended five years. Soileau and Smith were fined $20,000 and suspended 10 years.
Several veterinarians who allegedly administered dermorphin were named by witnesses in the commission hearings, however no charges have ever been filed against them.