LQHBA Board of Directors Meeting Set Wednesday
LQHBA will hold a regular Board of Directors meeting on Wednesday (Sep 26) at Evangeline Downs.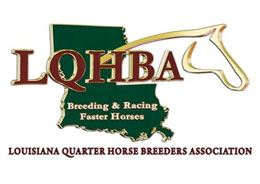 ALEXANDRIA, LA—SEPTEMBER 20, 2018—
A regular meeting of the LQHBA Board of Directors will be conducted Wednesday September 26, in the Event Center Prefunction Room at Evangeline Downs in Opelousas.
Set for 10 am (CDT), all LQHBA members and the public are invited to attend.
At approximately 3:00 PM – LQHBA will have an open forum discussion regarding board member representation by district.
To download the September 26th meeting agenda CLICK HERE.
For additional information visit the association website at lqhba.com or call (318) 487-9506.