Funeral Services Set Sunday for Carolyn Ladner Babb
Funeral services for Carolyn Ladner Babb will be held Sunday at Lakeshore Baptist Church in Monroe, Louisiana.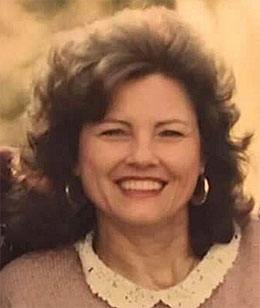 MONROE, LAóMARCH 29, 2017ó
Funeral Services for Carolyn Ladner Babb will be held at 3:00 P.M. Sunday, April 2 at Lakeshore Baptist Church in Monroe, Louisiana. Rev. William Smith will officiate. Interment will follow at Memorial Park Cemetery under direction of Mulhearn Funeral Home. Visitation will be from 1:30 P.M. until service time at the church.
Carolyn, the wife of longtime auctioneer, Keith Babb, was born February 19,1941, in Poplarville, Mississippi, and passed away peacefully at her home Monday, surrounded by her family. She had fought a courageous battle with Parkinsonís disease.
She was a retired associate professor of the School of Business at Northeast Louisiana University. Prior to joining the teaching staff at NLU, she taught economics at Auburn University. She was an honor student in both her undergraduate and Masterís program at the University of Southern Mississippi in Hattiesburg.
Survivors include her husband of 47 years, Keith W. Babb; son Bryan, wife Judy; daughter Keena Babb Luffey, husband Duke; 3 grandchildren: Aden Antley, Ladner Luffey, and Nova Vernon; brother Jerry Ladner, wife Onna of Poplarville; sister Patsy Hymel, husband J.C. of Slidell, La, and 10 nieces and nephews.
Carolyn taught seventh and eighth grade Sunday School class for years at Lakeshore Baptist Church where she and her husband Keith were married in 1970. Her family and her church were foremost in her life.
After retirement, she became secretary treasure of KCB Properties and managed Hideaway Self Storage and was a partner and manager of Keith Babb & Associates Auction and Realty Co.
The family wishes to express deep gratitude to special caregivers: Carol Ray, Marie Ray and La Coya Jones for their untiring love and care of ďMissĒ Carolyn and to the caring staff of Compassus Hospice Care and to all those who expressed concern and prayed for the family.
The family request memorials be made to the Michael J. Fox Foundation for Parkinsonís Research, michaeljfox.org, or The American Parkinsonís Disease Assoc. apadaparkinson.org or charities of choice.