Mardi Gras Futurity and Derby Reset for Sunday, Condition Book Available For Remainder of Meet
Lousiana Downs has rescheduled the 2016 Mardi Gras Futurity and Derby for Sunday, March 20.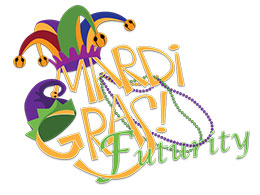 BOSSIER CITY, LAŚMARCH 14, 2016Ś
Louisiana Downs announced today they have rescheduled the $273,054 Mardi Gras Futurity(RG2) and the $86,190 Mardi Gras Derby(RG2) for Sunday, March 20.
Both races were both originally scheduled to run last Saturday (Mar 12) but had to be canceled when the racetrack was forced evacuate all the horses and people from their backside due to extensive flooding in the Bossier City area.
The Mardi Gras Futurity and The Mardi Gras Derby will run as previously drawn.
Currently the track is scheduling four days of racing beginning on Sunday, March 20 and continues through Wednesday, March 23.
Trainers are urged to CLICK HERE to view the Louisiana Downs condition book for March 20 , 21, 22 and 23.
Entries close Tuesday, March 15 for Sunday, March 20
Entries close Wednesday, March 16 for Monday, March 21
Entries close Thursday, March 17 for Tuesday, March 22
Entries close Friday, March 18 for Wednesday, March 23
For addition information contact Louisiana Downs Racing Office Coordinator Vicky Walker at 318.741.2512.
More information regarding the Mardi Gras Futurity/Derby Day will posted as soon as it becomes available.