LQHBA Submits Letter to Louisiana Governor John Bel Edwards
LQHBA President Ryan Robicheaux and Executive Director Bruce Salard submitted a letter on behalf the LQHBA Membership to Louisiana Governor John Bel Edwards.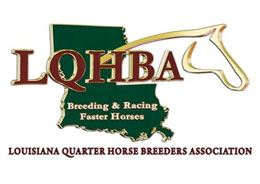 April 21, 2020
Governor John Bel Edwards
P.O. Box 94004
Baton Rouge, LA 70804
Dear Governor Edwards:
Ryan Robicheaux, President of the Louisiana Quarter Horse Breeders (LQHBA) and Bruce Salard, Executive Director LQHBA submit this letter for our membership that raises, breeds and races Quarter Horses in the state of Louisiana. We thank you for your leadership during the COVID-19 pandemic.
As Louisiana overcomes the COVID-19 pandemic and our focus shifts to restarting the economy, the Horse Racing industry is well positioned to begin operations within social distancing guidelines. Racing is being conducted at Los Alamitos in California, Remington Park in Oklahoma, and Will Rogers in Oklahoma.
These races are being conducted without fans in attendance and under the COVID-19 Safety Recommendations issued by the National Thoroughbred Racing Association on March 18, 2020. Also, the Louisiana Racing Commission has ordered all Louisiana Race Tracks to adhere to these recommendations. These Race Tracks are experiencing historical record handle.
In a letter addressed to you dated April 20, 2020 the Louisiana HBPA has requested that our Race Tracks develop operational plans to resume racing. The LQHBA membership is ready to work to rebuild the Louisiana economy. The historic Race Horse industry contributes in excess of a billion dollars annually in economic impact. The LQHBA stands with the LAHBPA to assist in any way that we can.
We respectfully request your help for the Horse Racing industry to get back to work as soon as the science and you believe it is appropriate to do so.
Sincerely,
Ryan Robicheaux
Bruce Salard
Executive Director