Funeral Services Today for Lifetime LQHBA/AQHA Member Alvin Miller
Alvin Miller was a lifetime member of the LQHBA and AQHA.

© Courtesy Sibille Funeral Home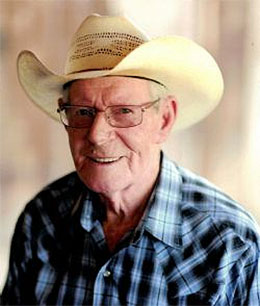 OPELOUSAS, LA—APRIL 28, 2016—
Mass of Christian Burial will be held at 1:00 p.m. today (April 28) for LQHBA Lifetime member Alvin Miller.
Miller, a native and a longtime resident of Port Barre, Louisiana died Monday, April 26 at Opelousas General Health System at the age of 85.
Services will be in the Sacred Heart Catholic Church in Port Barre. Rev. Fr. Daniel Picard will concelebrate the Mass. Rite of Committal and interment will follow in the St. Bernard Cemetery in Breaux Bridge.
Alvin will be sadly missed by his family and friends. He was a member of LQHBA and AQHA. He enjoyed horses, going to the racetrack, dancing and being with his family and friends.
Survivors include his children, James Ozenne, and wife, Mary, Joe Miller and wife, Jennifer, daughters, Elizabeth Richard, Catherine Roy and husband, Lester, and Christine Francois and husband, Donnie, eight grandchildren, Nick, Genevieve, Katie, Sadie, Jordan, Emma, Brooklynn, Austin, and Shawn, and his twin brother, Melvin Miller.
He was preceded in death by first wife, Genevieve C. Miller and his second wife, Theresa Ozenne Miller, his parents, Altheus and Bernadette Miller.
Pallbearers will be Joe Miller, Lester Roy, Nick Miller, Donnie Francois, James Ozenne and John Hamilton.
Today visitation will continue at 8:00 a.m. until 12:30 p.m. at Sibille Funeral Home in Opelousas. Words of Comfort to the family may be expressed at 'www.sibillefuneralhomes.com.