Longtime Quarter Horse Trainer Matt Baker Dies
Trainer Matt Baker saddled 790 winners during his 33 year training career.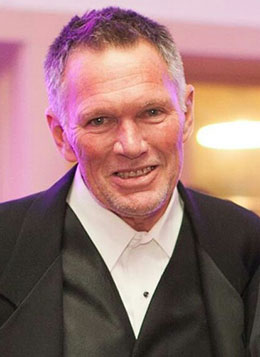 FEBRUARY 17, 2017—
Quarter Horse trainer Maddox "Matt" Lafayette Baker, 61, passed away on February 7 surrounded by friends and family.
Born on March 26, 1955, in Columbus, Georgia, Baker grew up in Texas, graduating from Deer Park High School in 1974, and began his training career shortly thereafter.
From 1974-2007, Baker saddled 4,088 horses, compiling a record of 790 wins, including 17 stakes victories in Texas and Louisiana. His top earner was First Down Toro, who won the 2006 LQHBA Breeders Futurity at Evangeline Downs. He won the 2000 TQHA Sale Futurity with Cash To The Front and had multiple stakes wins with Prince of Strides, Jack Zee Quick, Strider Man and Mr Bar Code.
In 2005, Matt was awarded the Texas Department of Public Safety's Director's Award after rescuing a toddler from a submerging car
Baker was preceded in death by his brother Robert Benton Baker and parents Robert and Edna Baker. He is survived by his son Chad, his wife Hillary and their three children: Elizabeth, Katherine and Beatrice, and his son Colt and wife Sonay.
In lieu of flowers donations can be made to the Matt Baker Memorial Fund at Wells Fargo.