Longtime LQHBA Member Willie Salard Passes Friday
Longtime LQHBA member Willie Salard passed away on Friday, December 29.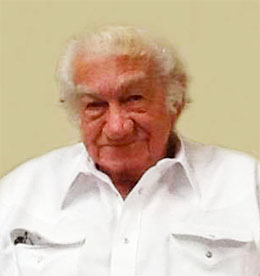 ALEXANDRIA, LA—DECEMBER 30, 2017—
Willie Aubrey Salard of Broussard, Louisiana died Friday (Dec. 29). He was 85.
He was married to Syble Moreau Salard for 52 years. She preceded him in death in 2010.
A longtime member of the LQHBA, Salard had a great passion for a "good race horse". He won his first horse race at Evangeline Downs in 1966 and remained active in Louisiana horse racing for over 50 years.
Magic Black Jack, bred by Salard, delivered a riveting performance in the 2017 $50,000 Flying Breed Stakes at Delta Downs, setting a new AQHA world record of :11.466 seconds in the 220-yard dash.
"Dad enjoyed his family and friends," son Bruce Salard said.
Visitation is set for Friday (January 5) evening at Hixson Brothers Funeral Home in Alexandria.
In lieu of flowers the family has requested donations be made to the LQHBA Youth Scholarship Fund.
Editor's note: Additional information will be posted to this article when it becomes available.