Court Injunction Halts HISA In Louisiana and West Virginia
An injunction has temporarily halted HISA rules in Louisiana.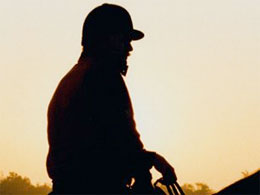 BATON ROUGE, LA–JULY 26, 2022–The plaintiff states of Louisiana and West Virginia won a preliminary injunction in federal court TODAY that will keep the Horseracing Integrity and Safety Act (HISA) Authority's rules from being implemented in those two states until a lawsuit challenging the constitutionality of HISA gets decided in full.
"This court believes the threatened harm to Plaintiffs outweighs any harm that may result to the Defendants and that a preliminary injunction will not undermine the public interest," wrote Judge Terry Doughty of U.S. District Court (Western District of Louisiana).
"This Court is only ruling on the adoption of the rules by HISA, not the constitutionality of the Act," Doughty added. "The geographic scope of the injunction shall be limited to the states of Louisiana and West Virginia, and as to all Plaintiffs in this proceeding," he wrote.
Lisa Lazarus, the chief executive officer of the HISA Authority, said in an email to the Thoroughbred Daily News said "[Tuesday's] ruling from the Western District of Louisiana relates only to the FTC rules, is limited in geographic scope to Louisiana and West Virginia…and does not question HISA's constitutionality or validity.
The injunction shall be in effect, Doughty wrote, "pending the final resolution of this case," adding that the final ruling could extend all the way up to an appeal before the United States Supreme Court.