Louisiana Downs Kicks Off Quarter Horse Meet on Saturday
Louisiana Downs opens its 46-day American Quarter Horse meet on Saturday.

© Louisiana Downs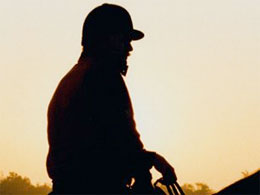 BOSSIER CITY, LA—JANUARY 3, 2016—
Louisiana Downs will kick-off its 2017 winter American Quarter Horse meet with a seven-race program on Saturday. Post time for the first race is set for 1 p.m. (CST).
Saturday's card will feature the $15,000 Marathon Stakes at 870 yards and the $15,000 Harrah's Dash contested over 250 yards (see related story).
This season Louisiana Downs will offer horsemen a 11-race stakes schedule worth approximately $785,000 in purse money, topped by the meet's richest races, the 300-yard, $270,000-est. Mardi Gras Futurity (RG2) for state-bred 2-year-olds on March 18, and the 300-yard, $270,000-est. Harrah's Entertainment Futurity (G3) on closing day, March 22.
Other lucrative stakes include the 350-yard, $85,000-est. Mardi Gras Derby (R) for state-bred sophomores on March 18.
Louisiana Downs will offer live racing on a Saturday-through-Tuesday schedule. Post time every racing day is 1 p.m.
CLICK HERE for additional information.