URGENT LQHBA WARNING: To Louisiana Horsemen and Women
All Louisiana Horsemen and Women are urged to read this in its entirety.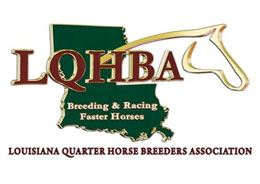 DATE: JULY 3, 2019
TO: LOUISIANA QUARTER HORSE BREEDERS ASSOCIATION MEMBERS
WARNING: DO NOT SIGN THE 2019 FAIRGROUNDS STALL AGREEMENT WITHOUT CONSULTING WITH A FINANCIAL ADVISER OR ATTORNEY.
At a meeting of the Board of the LQHBA, the following was recommended as a counter-proposal to trainers to the new stable application from the Fair Grounds:
STRIKE THROUGH PARAGRAPHS 2 & 7 OF THE 2019 STALL AGREEMENT WITH A BIG "X", INITIAL IN THE MARGIN AND THEN RETURN TO THE FAIR GROUNDS. THIS WILL EVIDENCE TO THE FAIR GROUNDS THAT YOU ACCEPT ALL OTHER TERMS BUT REJECT PARAGRAPHS 2 & 7.
PLEASE DO NOT SIGN THE 2019 FAIR GROUNDS STALL AGREEMENT in its CURRENT FORM. IT APPEARS TO BE DECEPTIVE AND AGAINST YOUR PAST AND FUTURE ECONOMIC INTERESTS. The 2019 Stall Agreement may release more than $3,000,000 per year in purse supplement in the future that should be paid to quarter horsemen and women.
In the 2019 Stall Agreement,the Fair Grounds is attempting to coerce Trainers and Owners to surrender their claims for unpaid purse supplements in amounts that may have accumulated to a sum exceeding THIRTY MILLION ($30,000,000) Dollars. This is an approximate sum that the Fair Grounds illegally withheld from purses which should be paid to quarter horsemen who won purses at the Fair Grounds from 2008 to 2019.
By including paragraphs 2 & 7 in the stall agreement, it appears that the Fair Grounds Is Attempting To Unfairly And Deceptively Obtain A Release Of What It Justly Owes To The Quarter Horse Men And Women, Not Only Today, But Also Into The Future.
Paragraph #2 of the 2019 stall agreement forces you to release the Fair Grounds from and against any and all claims, regardless of how deserving these claims may be, to include, but not limited to the pending lawsuit. This paragraph was included for the first time in the 2019 stall agreement.
Quarter horsemen and women claim that the Fair Grounds illegally and wrongfully withheld video poker proceeds to be paid to quarter horsemen and women in an approximate sum of $3,000,000 per year beginning in 2008. These purse supplements were then paid to thoroughbred owners and trainers. If the 2019 stall agreement is signed, the surrender of your rights against Fair Grounds may also apply to future accumulations of video poker purse supplements which likewise will be paid only to thoroughbreds and not quarter horsemen and women.
A meeting will be held at delta downs on Saturday, July 6, 2019 of all trainers and owners. TBA at this meeting, the LQHBA will explain a simple counter-proposal to the fair grounds.
Further review of the Fair Grounds 2019 stall agreement will be requested from the Louisiana racing commission at its meeting on August 19, 2019.
Respectfully,
Louisiana Quarter Horse Breeders Association
The Board Of Directors