LQHBA Board Meeting Set September 11
LQHBA will conduct a regularly scheduled board meeting on Friday, September 11.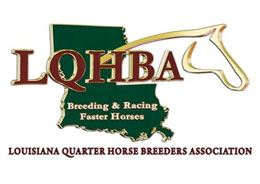 ALEXANDRIA, LA—SEPTEMBER 3, 2015—
A regular board meeting of the Louisiana Quarter Horse Breeders' Association has been set for Friday, September 11.
Board members will meet in the John Henry Room (clubhouse level) at 10:00 a.m. at Evangeline Downs in Opelousas.
For additional information contact the LQHBA office at (318) 487-9506.