Second Payment For 2017 LQHBA Sale Futurity Due Today
A sustaining payment for the 2017 LQHBA Sale Futurity is due to today (Mar. 1).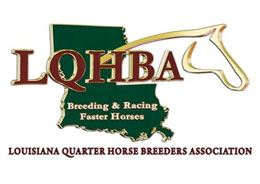 ALEXANDRIA, LAŚMARCH 1, 2017—
The second payment of $250 is due today (Mar 1) to remain eligible for the 2017 $350,000-est. LQHAB Sale Futurity(RG1).
Owners should send their payment postmarked today to LQHBA, P.O. Box 12300, Alexandria, LA 71315-2300. Overnight payments can be sent to 105 Carlyon Lane, Alexandria, LA 71303.
For a complete list of the 271 horses that are currently eligible for the 2017 LQHBA Futurity CLICK HERE.
For additional information visit the association's website at lqhba.com or call (318) 487-9506.