Services Set Wednesday for Longtime Louisiana Horseman John Soileau
Funeral services will be held Wednesday for longtime Louisiana horseman John Soileau.

© Courtesy LaFond-Ardoin Funeral Home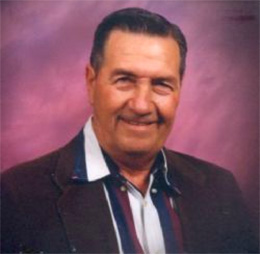 OPELOUSAS, LA—DECEMBER 10, 2017—
Longtime Louisiana horseman John Soileau, Sr., owner of JLS Speed Horse Ranch, passed-away at his home Saturday. He was 81.
Funeral services are set for 11 a.m. Wednesday (Dec. 13), in the St. Peter's Catholic Church in Grand Prairie, LA. Interment will follow in the church cemetery. The Reverend Blaine Clement will celebrate the Mass.
Mr. Soileau was a native of Grand Prairie, long time resident of Grand Isle, LA and current resident of Opelousas, LA.
He embodied the entrepreneurial spirit as the owner of JLS Speed Horse Ranch, Inc., John L. Soileau, Inc. catering company and Soileau IGA. He also served his country proudly in the United States Navy.
Mr. Soileau was a lifetime member of both the American Quarter Horse Association and the Louisiana Quarter Horse Breeders Association.
He owned and bred a number of leading Quarter Horse runners including AQHA Racing Champion JLS Mr Bigtime, runner-up in the 2010 Grade 1 All American Futurity, Grade 1-placed and leading second-crop sire Tee Cos, 3rd in the 2011 All American Futurity, multiple graded stakes winner JLS Streak Of Snow and Grade 3 stakes winner JLS Party Wagon, to name a few.
Awards his horses earned him over the years included:
1990 Ruidoso Downs All American Futurity First Consolation (Royal Bushwhacker)
1993 Speed Horse Broodmare Award (Royalty Comes Easy)
2003 Lone Star Park Champion 2 year old female (JLS Streak Of Snow)
2005 Speed Horse Stakes Producers Broodmare Award (Dancing Tonight and Do It To It Reb)
2006 AQHA Superior Racehorse (Get It Reb)
2009 LQHBA Lifetime Achievement Award
2010 AQHA Racing Champion 2 year old gelding (JLS Mr Bigtime)
2010 LQHBA Winning Breeder of the year
2011 AQHA Superior Race Horse (JLS Mr Bigtime)
2011 Harrah's Entertainment Futurity Winner (JLS Party Wagon)
2014 LQHBA Winning Breeder of the year
2016 LQHBA Hall of Fame owner of Royal Bushwhacker.
Survivors include his wife Bernadine Dupre Soileau; sons, Darrel Soileau and wife Connie, Glen Soileau, and Johnny Soileau and his wife Belinda; daughter, Stephanie Soileau; sister, Iris Guilbeau; 10 grandchildren, 12 great grandchildren, 2 step grandchildren and 2 step great grandchildren.
He is preceded in death by his parents, Golbert and Celestine Soileau; brother, Ray Soileau; son, Joey Soileau; grandson, Chasse Guillory and granddaughter, Alyssa Guillory.
Vistation will be held in the LaFond-Ardoin Funeral Home of Opelousas, beginning Tuesday (Dec. 12), from 10 a.m. until 8 p.m. and will reopen on Wednesday at 8 a.m. until service time. A Rosary by Deacon Dwayne Joubert will be held at 5:30 p.m. on Tuesday.
LaFond-Ardoin Funeral Home, 2845 S. Union St, Opelousas, LA, 70570 (337-942-2638) has been entrusted with the funeral arrangements.