News
- Sales
December 9, 2022
---
2022 LQHBA Yearling Sale Hip Draw Changes Due Thursday
Hip # swaps for the 2022 LQHBA Yearling Sale must be made by 4:00 p.m. (CDT), Thursday, June 2.

© LQHBA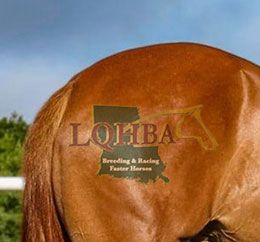 ALEXANDRIA, LA—JUNE 12, 2022—Horsemen and women with more than one yearling consigned to the 2022 LQHBA Yearling Sale, August 5 and 6 at the Coushatta Casino Resort in Kinder, have until 4:00 p.m. (CDT) Wednesday, June 2, to swap hip numbers.
Yearling owners with multiple consignments may swap ONE HIP number with another yearling in their consignment, if the ownership is an exact match. Hip changes must be into the LQHBA office by 4:00 p.m. Thursday, June 2, 2021.
CLICK HERE for a current list of hip draws by HIP # order.
Changes must be made by via email to frontdesk@lqhba.com.
"We do not accept HIP changes by phone or mail," LQHBA Directore Bruce Salard said.
For additional information visit the association's website at lqhba.com or call (318) 487-9506. Consignors or persons with sale questions contact Bruce Salard at the LQHBA office at 318.487.9506.