News
- Sales
October 24, 2021
---
LQHBA Fall Mixed Sale Cancelled
LQHBA announced today their Fall Mixed Sale set for November 27th has been canceled.

© LQHBA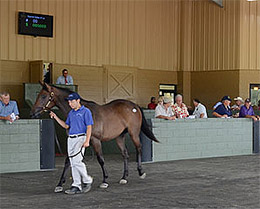 ALEXANDRIA, LA—AUGUST 29, 2021—
Due to the low number of sale consignments, LQHBA Board of Directors announced today they will cancel their 2021 LQHBA Fall Mixed Sale that was scheduled for November 27th in Opelousas.
"The strong demand for Louisiana-bred yearlings at the recently completed LQHBA Yearling Sale resulted in fewer buy backs thus a reduction in the number of available horses," LQHBA Executive Director Bruce Salard said. "Our consignments were lower than expected and the decision was reached to cancel the 2021 sale.
Consignors are asked to please note that Heritage Place is still accepting consignment for their November 5th and 6th Fall Mixed Sale in Oklahoma City.
CLICK HERE to download a 2021 Heritage Place Fall Mixed Sale consignment form.
Consignors may contact the LQHBA office and request to have any registration papers sent to Heritage Place.
For additional information call the LQHBA office at (318) 487-9506 or visit the association's website at lqhba.com.