News
- Sales
October 24, 2021
---
2021 LQHBA Yearling Sale Hip Draw Conducted, Hip Changes Due Thursday
LQHBA conducted their annual "Hip Drawing" for the 2020 LQHBA Yearling Sale on Tuesday.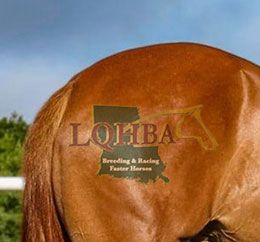 ALEXANDRIA, LA—JUNE 2, 2021—
LQHBA held their annual hip draw Tuesday at the Equine Sale Center in Opelousas.
The annual yearling sale will be held August 6 and 7 at the Coushatta Casino Resort in Kinder, Louisiana. Hips 1 thru 294 will sell on Friday and Hips 295 thru 587 will be offered Saturday.
CLICK HERE for a list of hip draws by HIP # order.
Yearling owners with multiple consignments may swap ONE HIP number with another yearling in their consignment, if the ownership is an exact match. Hip changes must be into the LQHBA office by 4:00 p.m. Thursday, June 03, 2021.
Changes must be made by via email to frontdesk@lqhba.com smelder@lqhba.com.
"We do not accept HIP changes by phone or mail," Salard said.
Coggins and health papers for all yearlings consigned are due in the LQHBA office on or before July 23rd along with other any other outstanding paperwork that may be due prior to the sale.
For additional information visit the association's website at lqhba.com or call (318) 487-9506. Consignors or persons with sale questions contact Bruce Salard at the LQHBA office at 318.487.9506.