News
- Sales
December 9, 2022
---
LQHA Fall Mixed Sale Consignments Due Today (Sep 10)
Consignments are due today (Sep 10) for the 2018 LQHBA Fall Mixed Sale.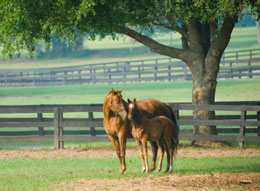 ALEXANDRIA, LA—SEPTEMBER 10, 2018—
Consignments for the LQHBA Fall Mixed Sale are due today(Sep 10). The annual sale will be held Saturday, November 17th at the Equine Sales of Louisiana in Opelousas.
A limited number 228 head will be accepted to the fall mixed sale with yearlings having priority. Broodmares, stallions and horses of racing age may also be consigned. The consignment fee is $350. Any consignments received after the September 10th cutoff will be required to pay $450.
CLICK HERE to download a 2018 LQHBA Mixed Sale consignment form.
To review the 2018 Mixed Sale rules and information CLICK HERE.
For additional information call the LQHBA office at 318.487.9506 or visit the association website at lqhba.com.