News
- Headlines
December 9, 2022
---
Louisiana Bred Fall Mixed Sale Catalog Pages Online
Catalog pages for the 2022 Quarter Horse Mixed session at the Breeders Sale of Louisiana Yearling and Mixed Sale are now available online.

© LQHBA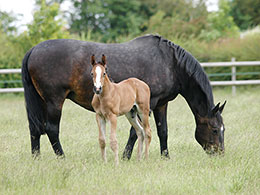 OPELOUSAS, LA–SEPTEMBER 20, 2022–Catalog pages for the Quarter Horse Session of the October 1st Breeders Sale of Louisiana Yearling and Mixed Sale are now available online.
A Quarter Horse session of 16 head will offered in the Opelousas, Louisiana Sale. The sale will get underway at the 10 a.m. (CDT) at the Equine Sales Facility on 372 Harry Guilbeau Road in Opelousas.
CLICK HERE for on catalog pages of the Quarter Horse session.
For additional information contact Equine Sales Company at (337) 678-3024.